VR Group introduces a modular tech stack and with it, a collaborative culture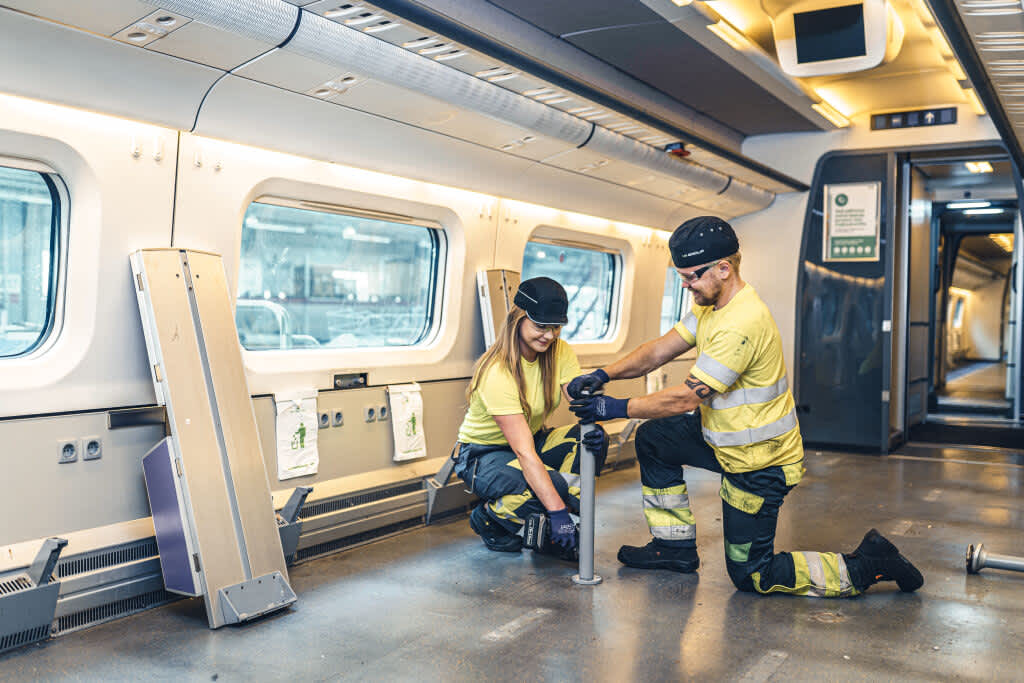 delivery channels supported
Main Challenges
Disjointed technology led to site errors and poor customer experiences

A hard-to-use interface slowed down content creation, editing and publishing 

A monolithic CMS resulted in high maintenance costs and slow development cycles

The existing platform didn't flex easily to different architectures and languages
Solutions
A unified content hub supports consistent user experiences across touch points

An easy-to-use, quick-to-learn content platform enhances editorial productivity

A modular tech stack promotes autonomy, ownership and user satisfaction

Language-agnostic APIs support modern technology and attract new talent
"During the pandemic, we've done a lot of development on the digital services side of VR. We've renewed all our digital sales channels — actually all sales channels — and we're using Contentful as the content platform for all of those."
"If we stayed in the old technical environment, we would have experience long-standing technical issues and continued to offer poor customer experiences. We didn't have the option not to change."
"We started out by testing and building the first version of a site and an app on Contentful, which we then were able to replicate. We like that you have the flexibility and the cost efficiency to try something new and see if it works out. And obviously, for us, it worked out."
Since Finnish railway company VR Group's inception 160 years ago, technology has transformed the industry and its operations. VR's original steam locomotives have been replaced by electric locomotives. Its paper timetables are now available online and tickets are purchased and processed via the website vr.fi, VR Matkalla app or digital ticket vending machine. With 250 long-distance and 800 commuter services running daily, digital content must be in lockstep with all these things — the schedules of VR Group passengers depend on it. 
Unfortunately, the company's ticketing and information systems were tied to separate technologies — a monolithic ecommerce system and a web solution that the company molded to take the shape of a website. 
"For our content creators, the experience wasn't great. The tech was difficult to use, slow and not intuitive. Sometimes publishing builds didn't go through, which left us the long, difficult process of finding the issue and then correcting it to get the content out. This happened weekly," said Ilona Pirhonen, head of digital sales and customer engagement with VR Group.
Dealing with VR Group's website was a necessary evil for more than company content creators. Frequent riders were vocal about how difficult VR Group's website made ecommerce exchanges. It was a web app notorious for its bad user experience. 
With a mission to create a more positive user experience and new leadership eager to leave its mark, VR Group's passenger service division ventilated their desire for a new, more modern content solution. The right fit would not only unite their ecommerce needs and content, but it would allow VR Group to modernize its digital presence in a way that all users could fully enjoy. 
Taking ownership and securing sustainability 
In considering which technology could best support the company's site and app, VR Group looked for a solution that could be tailored to their unique needs. "We wanted to take development into our own hands, which meant saving resources and having more agility. We wanted a better understanding of the inside of VR and the option to lead new projects," shared Amanda Kailio, portfolio lead with VR Group. Amanda and the rest of the team wanted something they could own, become experts of and wield as they pleased. 
Autonomy and the agility gained with it would offer a competitive advantage. "Rail operations in Finland are opening up. To keep up with the competition, we wanted an open-access model that really allowed up to take development into our own hands — if we wished," added Amanda.
Contentful, which was being used elsewhere in the organization, was a contender for the new and improved the vr.fi site. The solution would support site modernization and unification while enabling VR Group developers to own their tech stack in a cost-effective manner. Adopting a user-friendly composable solution would also support redesigning VR Group content (e.g., landing pages, ticketing and route information, news articles, timetables, and SEO metadata), managing it with ease and then building upon the content, tools and functionalities in Contentful's environment.
"Money-wise, Contentful offers big savings. We could have stuck with a provider who does basically everything but includes fees to press the button each time. It's more inexpensive to have the capabilities to do it ourselves, in-house," said Amanda.
Embracing a diverse tech stack 
Since leveling up to a Premium account with Contentful, VR Group has gone beyond introducing new marketing content and localizing it for three languages. The platform's flexibility, scalability and affordability have encouraged VR Group's advanced development team to release new features that put customer safety and satisfaction front and center. One example of this is personalized, in-app customer notifications.
Contentful's APIs play a large role in many of these forward-thinking releases. VR developers use them to fetch accurate data on train arrival and departure times. They've also been used to integrate other tools, like Mapbox, which track routes. APIs are also responsible for sharing ticket information across ticketing kiosks and the mobile app so that prices and ticketing information are consistent and readily available. When a new need arises, VR Group considers if it can be satisfied or built with Contentful instead of simply purchasing a tool.
When asked what architectures, frameworks and languages VR Group uses with Contentful, they offered an impressive list: Gatsby for static sites, React for web apps, React Native for mobile, Java on the back. They also use GraphQL and TypeScript. VR developers don't plan to limit themselves to just these, however. And, with Contentful's flexibility, they don't have to. VR Group understands the power of a fluid stack and is open to making changes to optimize operations further, customer experiences and the internal user interface. 
"I think what's impressive is that our team has a say in what technologies and software we use with Contentful. So that's been great. Recently, we've been thinking about different alternatives," notes VR Group Software Developer Olli Lehmusvuori.
Building with collaboration in mind
With Contentful, VR Group has ushered in an era of collaboration. The content platform serves as a point of unity, connecting VR Group's 70 Contentful users and seven technology systems. With individuals of different teams  — marketing, development, sales, administration — working within the platform daily or on occasion, the opportunities for collaboration have expanded significantly. "We know it's sappy, but for us, Contentful's been a tool that really helps people work together and gets them to understand varying points of view," shared Amanda. 
Plus, Contentful's easy-to-use interface gets non-technical team members up and running on the platform quickly. "It's very easy for me to just go in and find the text that I want to edit. In our previous system, I would never have done that — I would've needed training to use it," noted Ilona. "Contentful is very intuitive," she added.
In collaborating more closely with content creators, VR Group developers are finding areas where they can build extensions to customize the platform to further streamline content creation, publishing and management beyond Contentful's purpose-built apps and workflow capabilities. With its new platform and collaborative culture, VR Group has been able to remain productive and ship new digital experiences that are improving customer retention rates, lifetime value and overall customer satisfaction.
Looking ahead
Thanks to Contentful's extensibility, VR Group is confident that it won't run out of track regarding the customizations that can be built or the features developers can enhance. The company is excited to see what new platform developments could inspire future VR Group builds. "We plan to follow Contentful's product and feature releases. We've been using some and find them to be useful — the Launch app especially. We're excited to see what else Contentful develops down the road," noted Ilona.