Heap delivers tailored, data-informed digital experiences with Contentful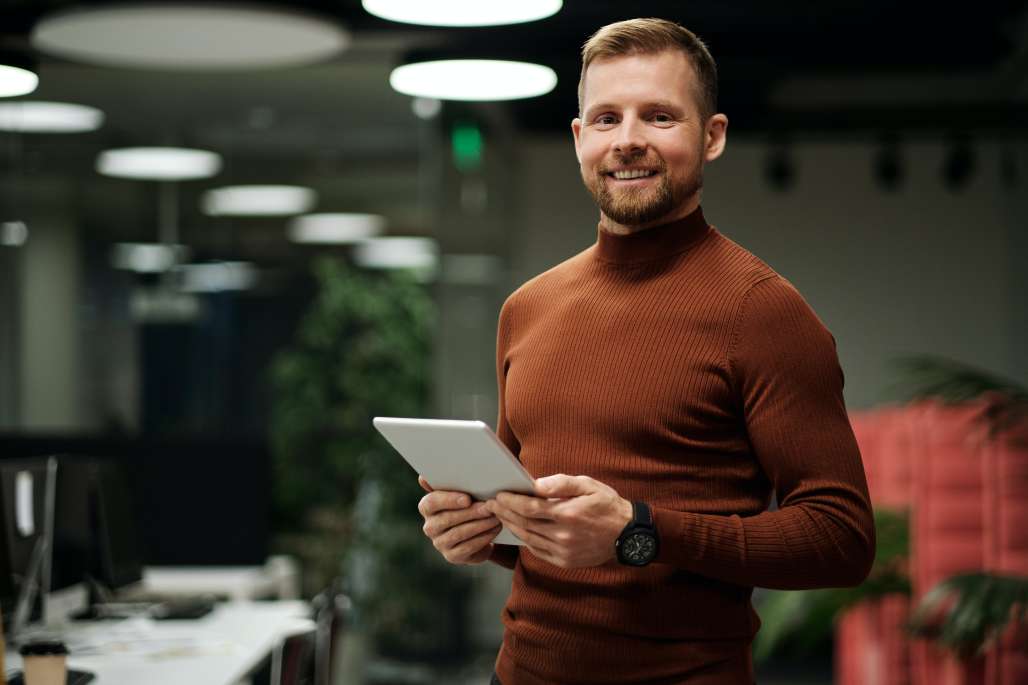 days for new website build
of Marketing works in Contentful
Main Challenges
A rigid legacy CMS required developer intervention for site-wide changes

A lack of content governance made content prone to errors

Usage data was difficult to collect and leverage to optimize site content

A rebrand to demonstrate company maturity demanded visual digital improvements at scale
Solutions
An easy-to-use editorial interface empowers creative teams to make site changes independently 

Governance capabilities manage user access and prevent unwanted changes from occuring to the site

Structured content supports data-informed iteration and experimentation to deliver superior user experiences
"We're working to democratize content production. This means enabling people from across the company to produce content and put it on the website. Contentful gives us the guardrails for that so our site doesn't turn into the Wild West."
"How people engage with your brand is now primarily digitally — and that's on any number of channels. It could be your website, social media platforms, an ad — and that's all content. People expect a consistent message across all these channels and an experience that's seamless."
Heap delivers business-critical insights to its customers. The company's Digital Insights Platform features a suite of powerful analytics tools — including data science and session replay— that customers can mix and match to better understand how customers use digital platforms and products. Heap's offerings empower customers to identify winning content and areas for improvement — a game changer as interactions between consumers and companies become increasingly digital first.
When it came to redesigning its marketing website amid a rebrand, Heap wanted a platform that would enable the company to drink its own champagne. By utilizing its own tools to track and analyze site data, the company would be able to quickly determine which content and elements to optimize to enhance customer experience on the site.
"Content is everything. It's what brings people into your company. It's what attracts them. It tells them what you do. It's what engages them. Content tells the people in your buying cycle what they need to know to get to the next stage," Ben Lempert, Director of Web and Content at Heap, said. 
When it came to acting on this data-driven content strategy, however, Heap faced digital roadblocks. Its legacy content management system was far too rigid, demanding technical resources for the slightest change. Heap web developers couldn't keep pace with the speed and scale of the edits marketers began requesting based on the insights generated by Heap's own analytics. 
"Our previous CMS was very difficult to use," Lempert said. "It required a ton of development and stuff broke all the time. It was hard to maintain consistency across the site, much less bring in non-technical users to help with that content management."
Heap had the insights. What it needed was a content platform that could capitalize on them while supporting a full-scale rebrand. 
Migrating hundreds of pages in three weeks
The decision to re-platform was part of a larger movement to propel Heap forward. As a company maturing out of the "scrappy startup" phase, Heap was looking to implement a sweeping visual rebrand and "democratize" its content strategy, enabling more team members to help Heap scale its storytelling. 
With so many initiatives tied to the new CMS, Heap began building a list of must-have features. According to Scott Grove, former VP of Marketing Operations, the largest items on the list included decoupled code and content, an automated CI/CD pipeline, flexibility in coding languages and architectures, and seamless integration with the tools teams were already using (and there were a lot — including Marketo, OptinMonster, Google Optimize, Osano, and Netlify). Contentful was the only content solution that satisfied these requirements while still supporting an excellent editorial experience. 
"There are a few things that spun us in Contentful's direction," Lempert said. "One is the ease of use for internal users. We can train anyone to go in and build pages or components — and that's something we couldn't say of our previous CMS."
It took just three weeks for Heap to transition its 600-page marketing site to Contentful — and even less time for Heap creatives and engineers to feel its impact. Marketers can now easily create and publish content — including landing pages, SEO pages, blogs, and, most recently, online quizzes.
Relinquishing content responsibilities to creatives 
While this replatform was meant to make storytelling on Heap's digital platforms accessible to a wider audience, the company knew not everyone should be able to edit everything. So much freedom could jeopardize the accuracy, consistency, security, and stability of Heap's site. Contentful governance capabilities address this.
"Contentful gives us the guardrails for that so our site doesn't turn into the Wild West," Lempert joked. 
In all seriousness, configuring user roles and permissions has dramatically increased Heap's content-production velocity, allowing creatives to launch and iterate content quickly and with more confidence than ever before. Teams can stand up new pages, add sections, and build components for reuse — but only the environments, pages, and components allowed by their assigned role and permissions. This prevents privileged content from being edited by the wrong parties and minimizes the risk of non-technical users breaking the site. 
"Contentful makes scaling content easy," Lempert said. "We anticipate growing — and Contentful is the platform that gives us that blend of freedom and governance to do it sustainably."
Harnessing analytics to deliver rapid results
Today, Heap can make rapid changes across its website using its own tools to analyze performance and inform changes. In fact, the company rarely makes wide-scale site changes without rolling out A/B testing to just a few users first.
"We get data from Heap, but it's useless unless you can act on it," Lempert said. "Contentful lets us take action and quickly modify the experience we've created to satisfy user needs based on their behavior. This combination is really a supertool for delivering customers the value they're looking for."
Rich insights and flexibility in content creation and publishing allow Heap to run experiments to determine which content and structures best resonate with users. For instance, the forms to sign up for a trial of Heap originally sat at the top of its web pages. With testing, the company determined that those forms performed better when placed at the bottom of their web pages — after users understood the product better. As a result, forms now sit in the page footer.
Heap's analytics showed that users who visited a product comparison page often visited a second or third page as well. They also showed that users who visited multiple product comparison pages were more likely to sign up for a trial than users who did not. These findings inspired Heap to add a navigation bar to all its product comparison pages, allowing users to quickly toggle between each one.
In both cases, Heap's tools delivered valuable insights — and Contentful powered quick and easy changes to deliver results based on those findings. Having access to its own tools is even more exciting as Heap rolls out new platform capabilities like session replays and heatmaps.
Facilitating scale and harnessing data-driven insights
Heap's migration to Contentful has been transformative. Combined, analytical insight and composable content are enabling storytelling at scale. The end result: An accessible and agile marketing website poised to grow.
"The bottom line is that Heap and Contentful offer us insight on what changes we should make to the site and the agility to make them immediately," Lempert concluded.
Looking forward, Heap will continue iterating and experimenting with its site and content to better align with user needs and expectations. It also plans to build out a knowledge base for customers seeking additional product information, support, and thought leadership. Both projects are fuelled by the same end goal, building customer affinity for Heap products — a worthy, and totally achievable, objective with Contentful.